Product Overview
Complete Kits: Includes Bracket Assembly, Belt, One Black B8302370(Black, Red, Or Blue) (Stock Replacement) and One B8206370(Black, Red, Or Blue) or B8206400(Black, Red, Or Blue +$100) Alternator.
Please Note: If you would like to mix and match colors, please contact us to get the correct color combination you are looking for.
FInish Choice: Black / Red / Blue Anodized
After years of research and revisions, and thousands of miles of real-world testing, Mechman is proud to offer the most complete and functional dual alternator system available for 1999-2013 GM LS truck engines. This kit is designed with function and durability in mind with maximum belt rap, and perfect belt alignment for minimized belt slip and belt fatigue. We have also engineered the system such that you still have easy access to your power steering pump reservoir for fluid service. These kits come complete with alternator(s) and belt to take all the guess work out of the installation. Our highly detailed color instructions ensure a quick install, possible with standard hand tools. Mechman dual alternator kits include large case 6-phase elite series alternators, featuring massive twin rectifiers with 12 huge diodes for maximum durability in daily driven vehicles.
Fitment Guide:
| | | | |
| --- | --- | --- | --- |
| Make | Model | Engine Size | Year |
| Chevrolet | Full Size Truck | 4.8L | 2005 - 2013 |
| Chevrolet | Full Size Truck | 5.3L | 2005 - 2013 |
| Chevrolet | Full Size Truck | 6.0L | 2005 - 2013 |
| Chevrolet | Full Size Truck | 6.2L | 2005 - 2013 |
| GMC | Full Size Truck / Sierra | 4.8L | 2005 - 2013 |
| GMC | Full Size Truck / Sierra | 5.3L | 2005 - 2013 |
| GMC | Full Size Truck / Sierra | 6.0L | 2005 - 2013 |
| GMC | Full Size Truck / Sierra | 6.2L | 2005 - 2013 |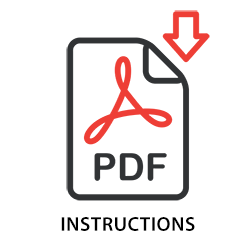 Reviews